Venerable Master Hsing Yun
Venerable Master Hsing Yun is a Buddhist monk and founder of the Fo Guang Shan International Buddhist Order; including Nan Tien Temple and Nan Tien Institute. He has spent his life advocating for Humanistic Buddhism; Buddhism that relates to and can be incorporated into the everyday lives of anybody, not just monastics.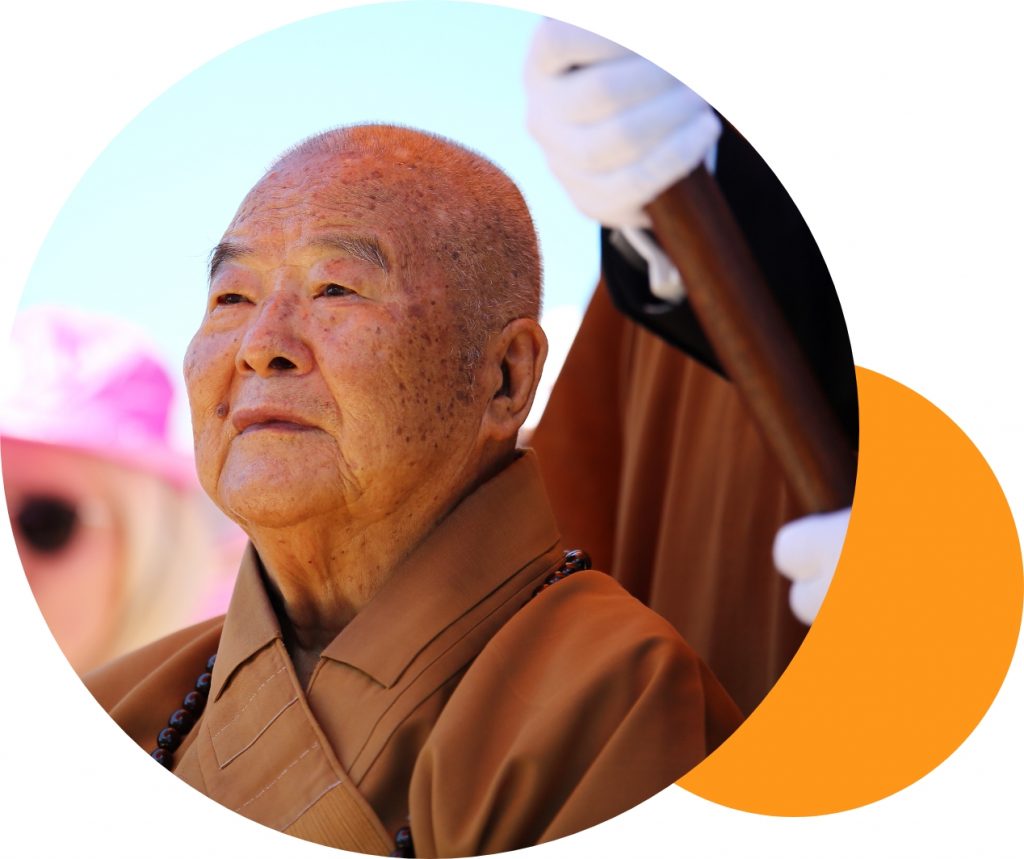 Venerable Master Hsing Yun
Venerable Master (1927 – 2023) was born in Jiangsu, China, at a time when both poverty and civil war were rampant. He never had the privilege of receiving a formal education, as education during this time was considered a luxury and never a priority. His life turned around at the age of 12 when he became a novice monk and discovered the joy of reading. He has since written hundreds of books on how to bring happiness, peace, compassion, and wisdom into daily life. Many of his books have now been translated into over 10 languages, thanks to the efforts of worldwide translators, in the hope to break the barriers of language and connect with more people around the world. At the age of 70, Venerable Master's vision began to blur and his hands started to shake, as a result of diabetes brought on from constant starvation. As he could barely see clearly, his daily activities were limited. When he realized he was still able to write, he put his blessings and goodwill into his calligraphy, which is now well-known as "One Stroke Calligraphy". Through his calligraphy, Venerable Master has raised millions of dollars which he has devoted to the establishment of his Public Education Trust Fund, along with many universities. As a result of this, his calligraphy is no longer just a piece of writing, but an inspiration and a blessing that has contributed to a greater education for all.
Each piece of writing represents a moment of thought.

"May you look beyond my words and see my heart, because my heart has so much more to offer"
-Venerable Master Hsing Yun
Venerable Master Hsing Yun has delivered a keynote speech during every General Conference of the Buddha's Light International Association since its inauguration. Within each keynote speech, he has introduced various themes as a means to provide members with spiritual guidance and direction for the future development of BLIA. Venerable Master encourages people to unite both the local and global community into a world of complete equality, joyfulness, and peace.
May you discover wisdom for yourself;
Build the Institute for the World;
Leave the merits and virtues to the future generations.